Gurdjieff Brasil

Sacred Geometry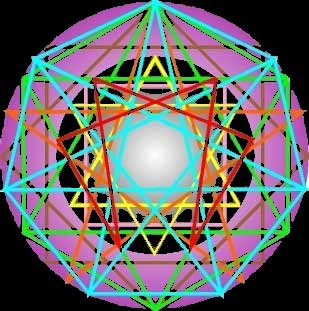 Sacred geometry obeys the cosmic laws and expresses graphically
the relationships and proportions among the most several regular and special polygons.
Expressing the very musical harmony, as music, it says things that our intellect alone cannot understand, without the collaboration of the emotional center.
We use sacred geometry and the enneagram, with their relationships and graphic analogies, to access the Higher Centers, whose language is symbolic and direct, leading us to subconsciously recognize geometric order from transitory chaos.